Sorry for the delay in updated blog posts. Several factors are involved with the delay, but mostly I have not had extra time to write anything.
Lately, along with normal everyday stuff raising 2 beautiful girls, there have been projects around the house that have taken a considerable amount of my time.
One of the first projects of the spring was to put together a playhouse from Costco for the girls.
The girls LOVE their new playhouse so it was worth the headache to put it together...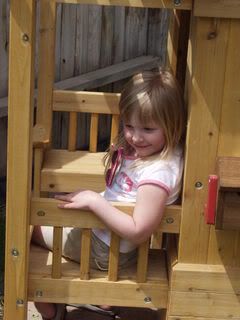 This was followed by our sewer line being replaced. Our wallet is now $3000.00 lighter! But, it is nice knowing that there are no problems "down under."
Next, we replaced our basement door. The old one had lots of glass, which was good letting light in, but not that secure. It also was not energy efficient at all. The new one is much more efficient.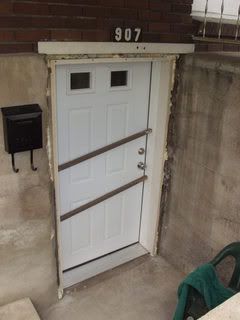 And while these projects were going on…move the gate in the driveway, and extend the side fence. I do know how to dig holes...

God Bless you all!
Ab